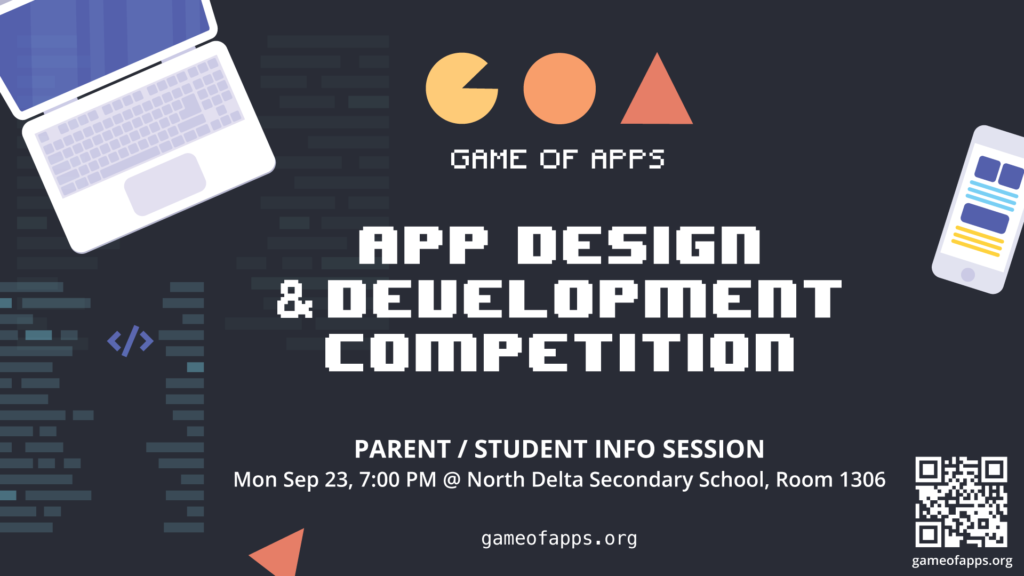 Game of Apps: App Design & Development Competition
Game of Apps is a program that guides high school students through the whole process of building mobile apps from beginning to end.
Local technology professions mentor the students weekly, teaching them the same tools, techniques and processes used by the industry.
It's a 24 week program commencing October 2019. For more information, please attend the PARENT/STUDENT INFO SESSION on Monday, September 23 at 7:00 @ North Delta Secondary School.
There will also be an info session for students on Wednesday, September 18 at lunch in the IT lab.
gameofapps.org